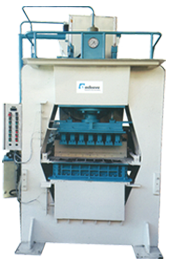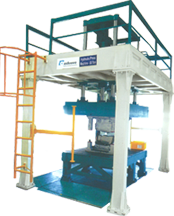 Our organization has successfully offered quality array of Customized Type Hydraulic Presses. We are providing customized system with reliability & Serviceability, with latest technology & safety.Our this industrial approach is appreciated by customers.

These presses are manufactured in adherence with the set industry standards using advanced technology and optimum quality raw material. We are dealing with manufacturing of C frame, H frame, Pillar type & Column Type presses up to 500 Ton Capacity.

Achieve offers a broad range of industrial presses engineered to meet clients' specific application requirements. Every press is constructed with a virgin mild steel frame for highest stability and rigidity. These advanced industrial presses can be integrated with PLC controller for fully automated production. Application-based engineering guarantees customized, economical solutions.

Features :

• Capacity - Up to 500 Ton
• Pressure - Up to 300 bar
• Fabricated, ultrasonically tested steel construction frame
• Accurate slide guiding arrangement
• Bottom cushioning arrangement
• Stroke limiter and damping device
• Efficient and low noise hydraulic drive system
• Accurate slide parallelism arrangement
• Operator safety system
• Cylinder fast approach, slow pressing and fast return speed

Applications :

• Hydraulic press for blanking operation
• Rubber moulding press
• Cutting press
• Deep drawing operations
• Blanking and punching
• Riveting
• Stamping and pressing
• Powder compacting
• Forging
• Steel rule die cutting
• Tilting press
• Automobile Industry
• Oil & Gas Industry
• Casting & Forging Industry
• Power & Steel Plants
• Construction Equipment
• Defense & Military Sector
• Foundry Industries